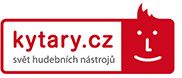 MS The Little Black Songbook: 21st Century Hits
---
---
---
Detailní popis:
Zpěvník LITTLE BLACK SONGBOOK: 21ST CENTURY HITS
Zpěvníky z edice Little Black Book obsahují texty a akordy k desítkám populárních skladeb. Tato verze těchto zpěvníků kapesní velikosti představuje ty největší hity 21. století.
Seznam skladeb:
1973 [Blunt, James]
A-Punk [Vampire Weekend]
Are You Gonna Be My Girl [Jet]
Beautiful Day [U2]
Best Of You [Foo Fighters]
Bleeding Love [Lewis, Leona]
Broken Strings [Morrison, James] [Furtado, Nelly]
Can't Get You Out Of My Head [Minogue, Kylie]
Chasing Cars [Snow Patrol]
Chasing Pavements [Adele]
Complicated [Lavigne, Avril]
Crazy [Barkley, Gnarls]
Dakota [Stereophonics]
Danger! High Voltage [Electric Six]
Death [White Lies]
Dog Days Are Over [Florence + The Machine]
Dry Your Eyes [Streets, The]
Feel [Williams, Robbie]
Feel Good Inc. [Gorillaz]
Feeling Good [Muse]
Golden Skans [Klaxons]
Golden Touch [Razorlight]
Gotta Get Thru This [Bedingfield, Daniel]
Grace Kelly [Mika]
Great DJ [Ting Tings, The]
Here With Me [Dido]
Hey Ya! [OutKast]
Hoppípolla [Sigur Rós]
I Believe In A Thing Called Love [Darkness, The]
I Don't Feel Like Dancin' [Scissor Sisters]
I Just Don't Know What To Do With Myself [White Stripes, The]
I Kissed A Girl [Perry, Katy]
I Predict A Riot [Kaiser Chiefs]
In The End [Linkin Park]
It's My Life [Bon Jovi]
Jenny Don't Be Hasty [Nutini, Paolo]
La Ritournelle [Tellier, Sébastien]
Leave Right Now [Young, Will]
Like I Love You [Timberlake, Justin]
Little Lion Man [Mumford & Sons]
Little Sister [Queens Of The Stone Age]
Lose Yourself [Eminem]
Maps [Yeah Yeah Yeahs]
Mr. Brightside [Killers, The]
Na?ve [Kooks, The]
Paper Planes [M.I.A.]
Patience [Take That]
Poker Face [Lady Gaga]
Roscoe [Midlake]
Sex On Fire [Kings Of Leon]
Smile [Allen, Lily]
Somewhere Only We Know [Keane]
Standing In The Way Of Control [Gossip]
Suddenly I See [Tunstall, KT]
Sweet Disposition [Temper Trap, The]
Take Me Out [Ferdinand, Franz]
The Importance Of Being Idle [Oasis]
The One I Love [Gray, David]
The Seed (2.0) [Roots, The] [ChesnuTT, Cody]
This Love [Maroon 5]
Time To Pretend [MGMT]
Toxic [Spears, Britney]
Trouble [LaMontagne, Ray]
Umbrella [Rihanna] [Jay-Z]
Viva La Vida [Coldplay]
Warwick Avenue [Duffy]
White Winter Hymnal [Fleet Foxes]
Your Love Alone Is Not Enough [Manic Street Preachers]

---
Popis, fotografie a parametry produktu MS The Little Black Songbook: 21st Century Hits jsou získány z jednotlivých nabídek internetových obchodů. Před zakoupením produktu doporučujeme tyto informace (v konkrétním internetovém obchodě) překontrolovat.