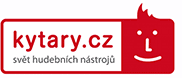 MS Great Piano Solos - The Purple Book (Revised Edition)
---
---
---
Detailní popis:
Zpěvník GREAT PIANO SOLOS – THE PURPLE BOOK
Tato kniha obsahuje notový záznam děl určených pro klavír. Zařazena jsou nejznámnější díla klasické, popové jazzové, bluesové nebo filmové hudby.
Seznam skladeb:
(Everything I Do) I Do It For You [Adams, Bryan] [Lange, Robert John] [Kamen, Michael]
A Retreat (The English Patient) [Yared, Gabriel]
Adagio (Concerto For Clarinet And Orchestra In A) [Mozart, Wolfgang Amadeus]
All The Things You Are [Kern, Jerome]
Angels [Williams, Robbie] [Chambers, Guy]
As Time Goes By (Casablanca) [Hupfield, Herman]
Ave Maria [Gounod, Charles]
Besame Mucho [Velazquez, Consuelo]
Cabaret (Cabaret) [Kander, John] [Ebb, Fred]
Candle In The Wind [John, Elton] [Taupin, Bernie]
Chelsea Bridge [Strayhorn, Billy]
Come What May (Moulin Rouge) [Baerwald, David]
Cry Me A River [Hamilton, Arthur]
Falling In Love Again [Hollander, Friederich]
Feeling Good [Bricusse, Leslie] [Newley, Anthony]
Flying Without Wings [Mac, Steve] [Hector, Wayne]
Goldfinger (Goldfinger) [Barry, John]
Gymnopedie No.1 [Satie, Erik]
I Have A Dream [Abba]
I Whistle A Happy Tune (The King And I) [Rogers, Richard] [Hammerstein, Oscar]
Imagine [Lennon, John]
In A Sentimental Mood [Ellington, Duke] [Mill, Irving] [Kurtz, Manny]
It 'Aint Necessarily So (Porgy And Bess) [Gershwin, George] [Gershwin, Ira] [Heyward, Dubose] [Heyward, Dorothy]
It's A Life (The Truman Show) [Dallwitz, Burkhard]
Jean De Florette [Petit, Jean-claude]
John Dunbar Theme (Dances With Wolves) [Barry, John]
Liebestraum [Liszt, Franz]
Luck Be A Lady (Guys And Dolls) [Loesser, Frank]
Merry Christmas, Mr Lawrence [Sakamoto, Ryuichi]
Moonlight Sonata [Beethoven, Ludwig Van]
Need Your Love So Bad [John, Mertis]
No Matter What (Whistle Down The Wind) [Lloyd Webber, Andrew]
Pennies From Heaven [Johnston, Arthur]
Pick A Pocket Or Two (Oliver!) [Bart, Lionel]
Polovtsian Dances (Prince Igor) [Borodin, Alexander]
Prelude In D Flat Major No.15 Op.11 [Scriabin, Alexander]
Quiet Nights Of Quiet Stars [Jobim, Antonio Carlos]
Rupert Bear (The English Patient) [Yared, Gabriel]
Someone To Watch Over Me [Gershwin, George] [Gershwin, Ira]
That's Amore [Brooks, Jack] [Warren, Harry]
The Air That I Breathe [Hazelwood, Mike] [Hammond, Albert]
The English Patient (The English Patient) [Yared, Gabriel]
The Godfather Waltz (The Godfather) [Rota, Nino]
This Year's Love [Gray, David]
Till There Was You (Music Man) [Wilson, Meredith]
Trumpet Voluntary [Purcell, Henry]
What A Wonderful World [Weiss, George] [Thiele, Bob]
What'd I Say [Charles, Ray]
Wishing You Were Somehow Here Again (The Phantom Of The Opera) [Lloyd Webber, Andrew]
Yesterday [Beatles, The]


---
Popis, fotografie a parametry produktu MS Great Piano Solos - The Purple Book (Revised Edition) jsou získány z jednotlivých nabídek internetových obchodů. Před zakoupením produktu doporučujeme tyto informace (v konkrétním internetovém obchodě) překontrolovat.