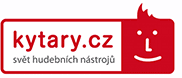 MS The Little Black Book Of Hit Songs For Ukulele
---
---
---
Detailní popis:
Noty pro ukulele LITTLE BLACK BOOK OF HIT SONGS FOR UKULELE
Zpěvníky z edice Little Black Book obsahují texty a akordy k desítkám populárních skladeb. Tato verze těchto zpěvníků kapesní velikosti představuje ty největší hity v aranžmá pro ukulele.
Seznam skladeb:
1234 [Feist]
A Pair Of Brown Eyes [Pogues, The]
A Well Respected Man [Kinks, The]
Across The Universe [Beatles, The]
All Or Nothing [Small Faces]
Beautiful Boy (Darling Boy) [Lennon, John]
Between The Bars [Smith, Elliott]
Bird On The Wire [Cohen, Leonard]
Blaze Of Glory [Bon Jovi, Jon]
Born Free [Monro, Matt]
Bye Bye Love [Everly Brothers, The]
Can't Keep It In [Stevens, Cat]
Candle In The Wind [John, Elton]
Can't Get You Out Of My Head [Kylie]
Crazy [Barkley, Gnarls]
Crazy Crazy Nights [Kiss]
Creeque Alley [Mamas & The Papas, The]
Do You Believe In Magic [Lovin' Spoonful, The]
Do You Realize?? [Flaming Lips, The]
Don't Stop [Fleetwood Mac]
Don't Stop Believin' [Journey]
Empire State Of Mind (Part II) [Keys, Alicia]
Eye Of The Tiger [Survivor]
Flowers On The Wall [Statler Brothers, The]
Games People Play [South, Joe]
God Put A Smile Upon Your Face [Coldplay]
Gold Dust Woman [Fleetwood Mac]
Golden Touch [Razorlight]
Guitar Man [Presley, Elvis]
Have A Nice Day [Stereophonics]
Have You Ever Really Loved A Woman? [Adams, Bryan]
He'll Have To Go [Reeves, Jim]
Here She Comes Now [Velvet Underground, The]
Highway To Hell [Ac/Dc]
I Have A Dream [Abba]
I'll Have To Say I Love You In A Song [Croce, Jim]
I'm So Lonesome I Could Cry [Williams, Hank]
In My Room [Beach Boys, The]
In The Summertime [Jerry, Mungo]
It's A Heartache [Tyler, Bonnie]
Life Is A Long Song [Tull, Jethro]
Love In Vain [Rolling Stones, The]
Love Of The Common People [Thomas, Nicky]
Maggie's Farm [Dylan, Bob]
Magic Bus [Who, The]
Make You Feel My Love [Adele]
Me And Julio Down By The Schoolyard [Simon, Paul]
Mellow Yellow [Donovan]
More Than A Feeling [Boston]
Rabbit Heart (Raise It Up) [Florence & The Machine]
Raindrops Keep Fallin' On My Head [Thomas, Billy Joe]
Raspberry Beret [Prince And The Revolution]
Rawhide [Laine, Frankie]
Rock Island Line [Lonnie Donegan Skiffle Group, The]
Roxanne [Police, The]
Save The Last Dance For Me [Drifters, The]
She's About A Mover [Sir Douglas Quintet]
Should I Stay Or Should I Go [Clash, The]
Singing The Blues [Mitchell, Guy]
Stand By Me [King, Ben E]
Sultans Of Swing [Dire Straits]
Summertime Blues [Cochran, Eddie]
Sweet Caroline [Diamond, Neil]
Sweet Home Alabama [Lynyrd Skynyrd]
Teach Your Children [Crosby Stills, Nash & Young]
That'll Be The Day [Crickets, The]
The Dolphins [Buckley, Tim]
The Winner Takes It All [Abba]
Three Little Birds [Bob Marley And The Wailers]
Toxic [Spears, Britney]
Train In Vain [Clash, The]
Use Somebody [Kings of Leon]
Video Games [Del Ray, Lana]
Viva La Vida [Coldplay]
White Rabbit [Airplane, Jefferson]
Who Knows Where The Time Goes? [Fairport Convention]
Wichita Lineman [Campbell, Glen]
Writing To Reach You [Travis]
Yakety Yak [Coasters, The]

---
Popis, fotografie a parametry produktu MS The Little Black Book Of Hit Songs For Ukulele jsou získány z jednotlivých nabídek internetových obchodů. Před zakoupením produktu doporučujeme tyto informace (v konkrétním internetovém obchodě) překontrolovat.