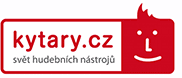 MS The Little Black Book Of 80s Hits
---
---
---
Detailní popis:
Zpěvník LITTLE BLACK BOOK OF 80S HITS
Zpěvníky z edice Little Black Book obsahují texty a akordy k desítkám populárních skladeb. Tato verze těchto zpěvníků kapesní velikosti představuje ty největší hity 80. let.
Seznam skladeb:
(Just Like) Starting Over [Lennon, John]
(You Gotta) Fight For Your Right (To Party) [Beastie Boys]
A Good Heart [Sharkey, Fergal]
A Pair Of Brown Eyes [Pogues, The]
Abracadabra [Steve Miller Band, The]
An Englishman In New York [Sting]
Ashes To Ashes [Bowie, David]
Beds Are Burning [Midnight Oil]
Bird Of Paradise [Snowy White]
Borderline [Madonna]
Brothers In Arms [Dire Straits]
Call Me [Blondie]
Centerfold [J. Geils Band, The]
Christine [Siouxsie & The Banshees]
Coming Around Again [Simon, Carly]
Could You Be Loved [Marley, Bob]
Crazy Crazy Nights [Kiss]
Dance Hall Days [Wang Chung]
Don't Dream It's Over [Crowded House]
Don't Turn Around [Aswad]
Don't You (Forget About Me) [Simple Minds]
Drive [Cars, The]
Easy Lover [Collins, Phil]
Everywhere [Fleetwood Mac]
Eye Of The Tiger [Survivor]
Fade To Grey [Visage]
Ghost Town [Specials, The]
Gimme All Your Lovin' [Zz Top]
Goody Two Shoes [Ant, Adam]
Heaven Is A Place On Earth [Carlisle, Belinda]
Heaven Knows I'm Miserable Now
Hysteria [Def Leppard]
I Guess That's Why They Call It The Blues [John, Elton]
I Love Rock 'n' Roll [Joan Jett And The Blackhearts]
I Want To Wake Up With You [Gardiner, Boris]
I Won't Let The Sun Go Down On Me [Kershaw, Nik]
In Between Days [Cure, The]
It's My Life [Talk Talk]
Karma Chameleon [Culture Club]
Lay All Your Love On Me [ABBA]
Livin' On A Prayer [Bon Jovi]
Love Will Tear Us Apart [Joy Division]
Mad World [Tears For Fears]
Move Closer [Nelson, Phyllis]
No More Lonely Nights [McCartney, Paul]
Oh Yeah [Roxy Music]
Once In A Lifetime [Talking Heads]
One In Ten [UB40]
Pass The Dutchie [Musical Youth]
Pride (In The Name Of Love) [U2]
Pure [Lightning Seeds, The]
Purple Rain [Prince] [Revolution, The]
Real Gone Kid [Deacon Blue]
Rebel Yell [Idol, Billy]
Relax [Frankie Goes To Hollywood]
Rock The Casbah [Clash, The]
Self Control [Branigan, Laura]
She Bangs The Drums [Stone Roses, The]
She's In Parties [Bauhaus]
Stray Cat Strut [Stray Cats, The]
Summer Of '69 [Adams, Bryan]
Take My Breath Away [Berlin]
The Boy In The Bubble [Simon, Paul]
The Model [Kraftwerk]
The Sun Always Shines On TV [A-Ha]
This Ole House [Shakin' Stevens]
Thorn In My Side [Eurythmics]
Thriller [Jackson, Michael]
Time After Time [Lauper, Cyndi]
Town Called Malice [Jam, The]
True [Spandau Ballet]
Walk Like An Egyptian [Bangles, The]
We Care A Lot [Faith No More]
You Shook Me All Night Long [Ac/Dc]
You Win Again [Bee Gees, The]

---
Popis, fotografie a parametry produktu MS The Little Black Book Of 80s Hits jsou získány z jednotlivých nabídek internetových obchodů. Před zakoupením produktu doporučujeme tyto informace (v konkrétním internetovém obchodě) překontrolovat.