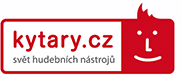 MS The Little Black Book of 4-Chord Songs
---
---
---
Detailní popis:
Zpěvník THE LITTLE BLACK BOOK OF 4-CHORD SONGS
Knihy z edice The Little Black Book jsou zpěvníky, které obsahují text a akordové značky, a nejvíc je tak ocení kytaristé. Tento díl je věnován jednoduchým hitům, které využívají jen 4 akordy.
Seznam skladeb:
(You Gotta) Fight For Your Right (To Party) [Beastie Boys]
A Girl Like You [Collins, Edwyn]
Angel Of Harlem [U2]
Apeman [Kinks, The]
Baba O'riley [Who, The]
Bankrobber [Clash, The]
Brimful Of Asha [Cornershop]
Brown Eyed Girl [Morrison, Van]
Calling Elvis [Dire Straits]
Common People [Pulp]
Crash [Primitives, The]
Cry! Cry! Cry! [Cash, Johnny]
Destiny Calling [James]
Early Morning Rain [Lightfoot, Gordon]
Every Morning [Sugar Ray]
Everywhere [Fleetwood Mac]
Fairytale Of New York [Pogues, The] [Maccoll, Kirsty]
Fisherman's Blues [Waterboys, The]
Foundations [Nash, Kate]
Get Up, Stand Up [Marley, Bob]
Girl From Mars [Ash]
Going Down [Stone Roses, The]
Hand In My Pocket [Morissette, Alanis]
Here Comes The Night [Them]
How Bizarre [OMC]
I Fought The Law [Clash, The]
I Shot The Sheriff [Marley, Bob]
I Wanna Be Adored [Stone Roses, The]
I'll Be Your Baby Tonight [Dylan, Bob]
In The Air Tonight [Collins, Phil]
In The City [Razorlight]
Jailhouse Rock [Presley, Elvis]
Jerk It Out [Caesers, The]
Johnny B. Goode [Berry, Chuck]
Jolene [Parton, Dolly]
Kinky Afro [Happy Mondays]
Knockin' On Heaven's Door [Dylan, Bob]
Laid [James]
Late In The Evening [Simon, Paul]
Love Me Do [Beatles, The]
Lullaby [Cure, The]
Magic Bus [Who, The]
Make It Wit Chu [Queens Of The Stone Age]
Massachusetts [Bee Gees, The]
More Life In A Tramp's Vest [Stereophonics]
Mr Tambourine Man [Dylan, Bob]
Mull Of Kintyre [Mccartney, Paul]
My Best Friend's Girl [Cars, The]
Not Fade Away [Rolling Stones, The]
One Love/People Get Ready [Marley, Bob]
Operator [Grateful Dead]
Paperback Writer [Beatles, The]
Praise You [Fatboy Slim]
Red, Red Wine [Ub40]
Rhiannon [Fleetwood Mac]
Ruby, Don't Take Your Love To Town [Rogers, Kenny]
Sit Down [James]
Somebody To Love [Jefferson Airplane]
Songbird [Oasis]
Stir It Up [Marley, Bob]
Stupid Girl [Garbage]
Suzanne [Cohen, Leonard]
Sweetest Thing [U2]
The First Cut Is The Deepest [Stevens, Cat]
The Joker [Miller, Steve]
The Kids Are Alright [Who, The]
The Tide Is High [Paragons, The]
Twist And Shout [Beatles, The]
Two Princes [Spin Doctors]
Up Around The Bend [Creedence Clearwater Revival]
Walk Of Life [Dire Straits]
Where Did You Sleep Last Night [Nirvana]
Whole Again [Atomic Kitten]
Wild Wood [Weller, Paul]
You're Still The One [Twain, Shania]
Zombie [Cranberries, The]

---
Popis, fotografie a parametry produktu MS The Little Black Book of 4-Chord Songs jsou získány z jednotlivých nabídek internetových obchodů. Před zakoupením produktu doporučujeme tyto informace (v konkrétním internetovém obchodě) překontrolovat.