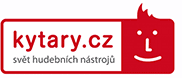 MS The Little Black Book Of Solid Gold Hits
---
---
---
Detailní popis:
Zpěvník LITTLE BLACK BOOK OF SOLID GOLD HITS
Zpěvníky z edice Little Black Book obsahují texty a akordy k desítkám populárních skladeb. Tato verze těchto zpěvníků kapesní velikosti představuje ty největší hity všech dob.
Seznam skladeb:
All Around My Hat [Steeleye Span]
Alright, Okay, You Win [Lee, Peggy]
Arnold Layne [Pink Floyd]
Beach Baby [The First Class]
Besame Mucho (Kiss Me Much) [London, Julie]
Blue Moon Of Kentucky [Presley, Elvis]
Born to Lose [Charles, Ray]
Brazil [Muldaur, Geoff]
Busy Line [Murphy, Rose]
Can't You Hear My Heartbeat [Faithfull, Marianne]
Catch The Wind [Donovan]
Chantilly Lace [Lewis, Jerry Lee]
Colours [No-Man]
Diamonds In The Rough [Prine, John]
Don't Bring Me Down [The Pretty Things]
Don't Wait Too Long [Dearie, Blossom]
Dream Catch Me [Faulkner, Newton]
Dreams Are Ten A Penny [Paper Lace]
Everybody's Free (To Feel Good) [Rozalla]
Everyday [Denver, John]
Funny How Love Can Be [The Ivy League]
Georgia on My Mind [Charles, Ray]
Granada [Sinatra, Frank]
Heartbeat [Berry, Nick]
Hurdy Gurdy Man [Butthole Surfers]
I Am A Man Of Constant Sorrow [Soggy Bottom Boys feat. Tyminski, Dan]
International Rescue [Fuzzbox]
It Wasn't God Who Made Honky-tonk Angels [Parton, Dolly]
It's Oh So Quiet [Bjork]
Kentucky Waltz [Monroe, Bill]
Lazybones [Armstrong, Louis & Crosby, Bill]
Let's Go To San Francisco [The Flowerpot Men]
Little Bit O' Soul [The Ramones]
Long Tall Sally [Little Richard]
Mailman Bring Me No More Blues [The Beatles]
Maria Elena [Vale, Jerry]
Mas Que Nada (Say No More) [Mendes, Sergio]
Me Against The Music [Spears, Britney feat. Madonna]
Metal On Metal [Anvil]
Milk Cow Blues [Aerosmith]
Miss The Mississippi And You [Rodgers, Jimmie]
My Sentimental Friend [Herman's Hermits]
My World Fell Down [Sagittarius]
No Depression [Uncle Tupelo]
No Regrets [Piaf, Edith]
Not Fade Away [The Rolling Stones]
Ooh Aah Just A Little Bit [Gina G]
Peggy Sue [Holly, Buddy]
Perhaps, Perhaps, Perhaps [Day, Doris]
Real Wild Child (Wild One) [Pop, Iggy]
Return To Me [Martin, Dean]
Rock Your Baby [McCrae, George]
Run To You [Houston, Whitney]
Satisfied Mind [Buckley, Jeff]
Seven Tears [Goombay Dance Band]
Single Ladies [Beyoncé]
Smooth Operator [Sade]
Statesboro Blues [McTell, Blind Willie]
Sugartime [Cogan, Alma]
Sunshine Girl [The Parade]
Sway (Quien Sera) [Martin, Dean]
The Crying Game [Boy George]
The Ghetto [Hathaway, Donny]
The Great Pretender [ Mercury, Freddie]
The Three Bells (Les Trois Cloches) [Les Compagnons de la Chanson]
The Universal Soldier [Campbell, Glen]
The Whelk Song [Breeze, Alan]
Thief Of Hearts [Turner, Tina]
Tie A Yellow Ribbon 'Round The Old Oak Tree [Dawn feat. Orlando, Tony]
True Love Ways [Nelson, Ricky]
Wabash Cannonball [Cash, Johnny & the Carter Family
Walk Like An Egyptian [The Bangles]
Walk Right In [Dr Hook]
Well All Right [Blind Faith]
When My Blue Moon Turns to Gold Again [Haggard, Merle]
When Santa Got Stuck Up The Chimney [Billy Cotton And His Band]
Why Can't We Live Together [Thomas, Timmy]
Will the Circle Be Unbroken? [Pentangle]
Winchester Cathedral [Clark, Petula]
Yes Sir, I Can Boogie [Baccara]
You Are My Sunshine [Cash, Johnny]
You Raise Me Up [Westlife]

---
Popis, fotografie a parametry produktu MS The Little Black Book Of Solid Gold Hits jsou získány z jednotlivých nabídek internetových obchodů. Před zakoupením produktu doporučujeme tyto informace (v konkrétním internetovém obchodě) překontrolovat.