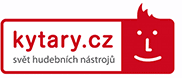 MS The Little Black Book Of 5-Chord Songs
---
---
---
Detailní popis:
Zpěvník LITTLE BLACK BOOK OF 5-CHORD SONGS
Zpěvníky z edice Little Black Book obsahují texty a akordy k desítkám populárních skladeb. Tato verze těchto zpěvníků kapesní velikosti představuje ty největší hity využívající jen 5 akordů.
Seznam skladeb:
(I'm Not Your) Steppin' Stone [Monkees, The]
(Marie's The Name) His Latest Flame [Presley, Elvis]
A Good Heart [Sharkey, Feargal]
All Or Nothing [Small Faces]
Are You Gonna Be My Girl [Jet]
Boulder To Birmingham [Harris, Emmylou]
Brown Eyed Girl [Morrison, Van]
California [Phantom Planet]
Cast No Shadow [Oasis]
Cathy's Clown [Everly Brothers, The]
Crossroads [Cream]
Danger! High Voltage [Electric 6]
Every Day Is Like Sunday [Morrissey]
Farewell To The Gold [Jones, Nic]
Fight Test [Flaming Lips, The]
Flowers On The Wall [Statler Brothers, The]
Girl From Mars [Ash]
Girls And Boys [Blur]
Graham Greene [Cale, John]
Hallelujah [Cohen, Leonard]
Hard To Handle [Black Crowes, The]
Heartattack & Vine [Waits, Tom]
Honky Cat [John, Elton]
I Can't Stop Loving You [Charles, Ray]
I Saw Her Standing There [Beatles, The]
If It's In You [Barrett, Syd]
I'm Yours [Mraz, Jason]
In Between Days [Cure, The]
In My Hour Of Darkness [Gram Parsons]
In The Ghetto [Cave, Nick And Bad Seeds, The]
In The Midnight Hour [Pickett, Wilson]
Into Your Arms [Lemonheads, The]
Jamming [Marley, Bob]
Keep The Faith [Bon Jovi]
Let Her Go [Passenger]
Little Deuce Coupe [Beach Boys, The]
Mad World [Tears For Fears]
Matthew & Son [Stevens, Cat]
Me And Julio Down By The Schoolyard [Simon, Paul]
Men's Needs [Cribs, The]
Monkey [Low]
Moonlight Shadow [Oldfield, Mike feat. Reilly, Maggie]
More Than This [Roxy Music]
Move Closer [Nelson, Phyllis]
No More Heroes [Stranglers, The]
No Particular Place To Go [Berry, Chuck]
One Track Mind [Knickerbockers, The]
Pretty Vacant [Sex Pistols, The]
Rabbit Heart (Raise It Up) [Florence + The Machine]
Raspberry Beret [Prince]
Reason To Believe [Hardin, Tim]
Red Morning Light [Kings Of Leon]
School Of Rock [Black, Jack]
Sharp Dressed Man [ZZ Top]
She Bangs The Drums [Stone Roses, The]
Should I Stay Or Should I Go [Clash, The]
Solitary Man [Cash, Johnny]
Sound And Vision [Bowie, David]
Stop Your Sobbing [Pretenders, The]
Substitute [Who, The]
Sultans Of Swing [Dire Straits]
Take A Chance On Me [Abba]
Telegram Sam [T. Rex]
Thank U [Morrisette Alanis]
That's Entertainment [Jam, The]
The Days Of Pearly Spencer [McWilliams, David]
The Dolphins [Buckley, Tim]
The Passenger [Iggy Pop]
The Scientist [Coldplay]
The Sound Of Silence [Simon & Garfunkel]
To Love Somebody [Bee Gees, The]
What I Am [Edie Brickell And The New Bohemians]
What Makes You Think You're The One [Fleetwood Mac]
When You're Gone [Adams, Bryan feat. Mel. C]
White Riot [Clash, The]
Why [Byrds, The]
You Wear It Well [Stewart, Rod]
Your Cheatin' Heart [Williams, Hank]

---
Popis, fotografie a parametry produktu MS The Little Black Book Of 5-Chord Songs jsou získány z jednotlivých nabídek internetových obchodů. Před zakoupením produktu doporučujeme tyto informace (v konkrétním internetovém obchodě) překontrolovat.